FITNESS
7 Flat Belly Exercises That You Can Do In a Chair
By
|
#4 Knee to Elbow Lift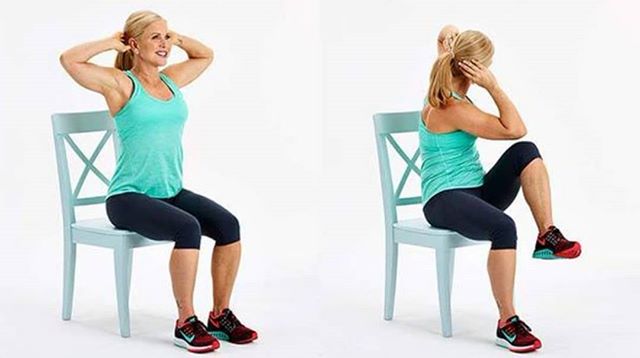 Sit in the same posture.
Place your hands on the back of your head.
Lift one knee to your chest and extend the opposite elbow to touch it.
Get back to the starting position. And repeat it for the other side.
Do it 15-20 times.
#5 Toe Touches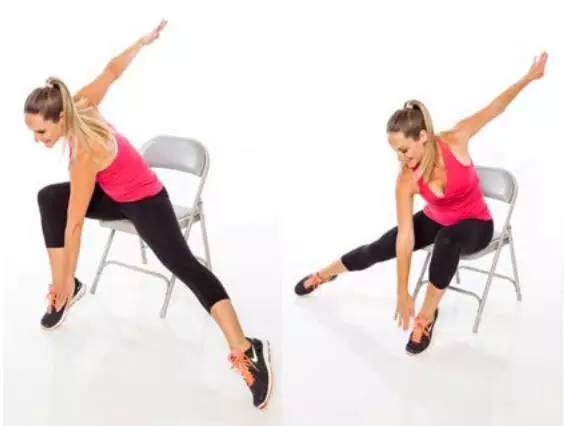 Burns the fat from your sides and glutes.
Sir straight on your chair and spread your legs wide apart.
Keep your arms in front of you at the height of your shoulders.
Bend your body sideways and touch the toe of one leg with the opposite hand.
Stay like this for a few seconds.
Get back to the initial position.
Now do the same for the other side.
Do it 15-20 times, each side.
#6 Obliques
Stand next to the chair and place one hand on its arm.
Extend your hand above your head and raise the same leg, bend it at the knee to bring the heel near the bum.
Lower the hand so that it can touch the heel.
Repeat it for one side at least 15 times. And then do it for the other side.
#7 Full body lifts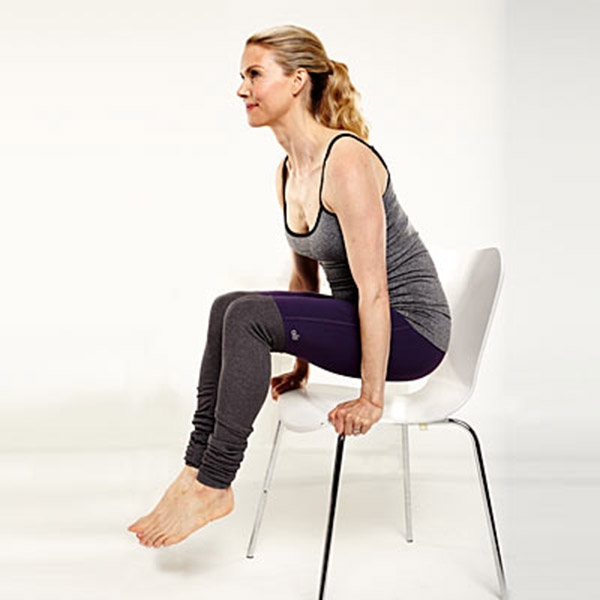 It works on the muscles of your back, shoulders as well as the belly.
Sit on your chair, hold onto the sides tightly.
Raise your body. Your legs and hips should be in the air.
Try raising your knees to your chest.
Hold it for 15 seconds at least, before lowering your body.
Do it for 4 times at least.